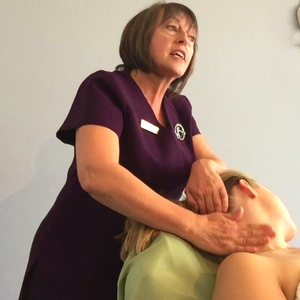 There are several benefits you'll gain when learning new techniques with me.
For your business
Expands and adds variety to your service menu for increased client satisfaction. It is a fact, satisfied clients return to you.
Increased client satisfaction = increased re-bookings = increased revenue.
Offer a wider choice of massage techniques for a truly customized facial.
For you
It encourages your hands to become more dexterous leading to a more refined touch.
Fuels your passion and feeds your soul's desire to help clients feel better.
Deepens your mindfulness, stillness and awareness to benefit YOU as well as your client.
For you clients
By broadening your repertoire of massage skills, you are more equipped to have a positive effect on different skin conditions you treat on a daily basis, rather than one technique you originally learned at beauty school.
Stress leads to inflammation and inflammation is an underlying cause of many skin conditions such as acne, rosacea, premature ageing and pigmentation. Reduce their stress and improve their skin.